Subtitle : Black sedan, White knuckles, Crimson dawn, Brown………..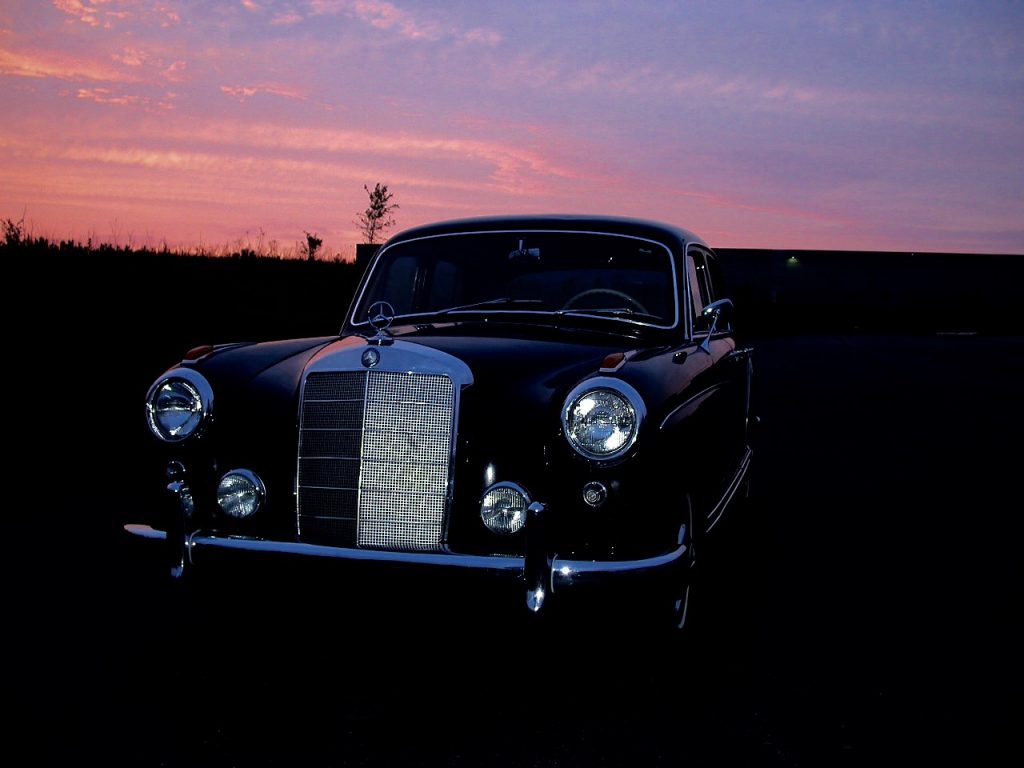 Pre-dawn, final day of reckoning, the pink aura of the civil sunrise suggests the ancient mariner adage, "red sky in the morning, sailor's warning".  In a nearby industrial park, I await the arrival of the open air transporter assigned to deliver Daisy from Indiana to a San Diego container ship.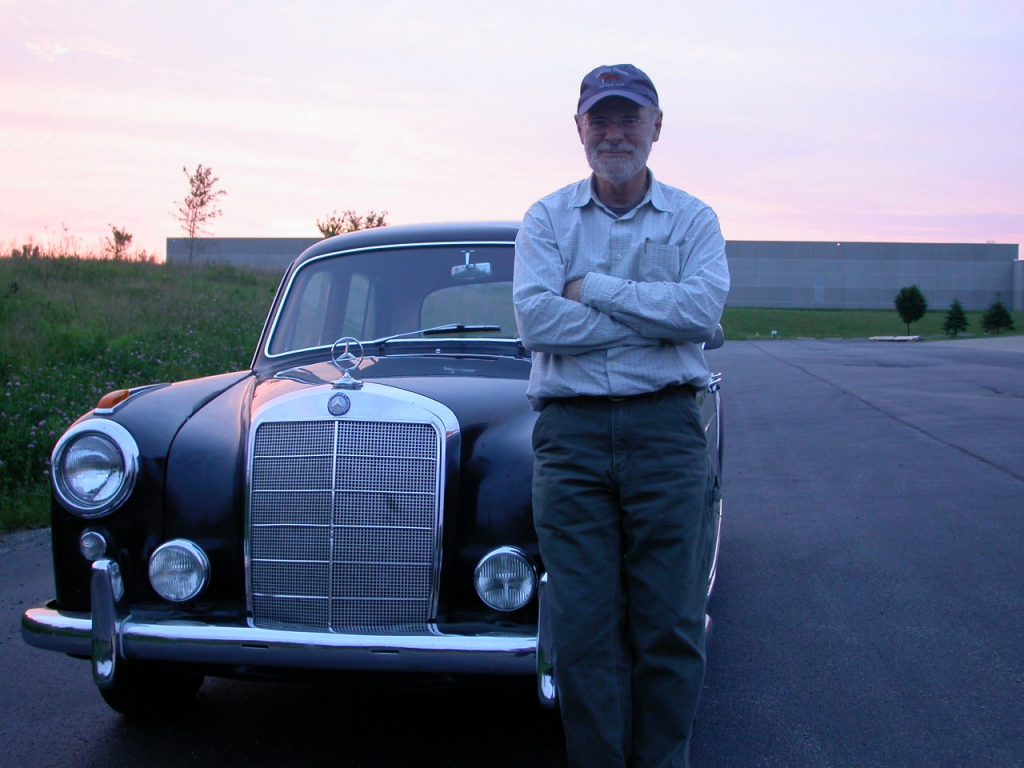 The driver, a no-nonsense, chain smoker on his 5th cup of robust Starbucks, refuses my offer to help load, 'insurance regs, you understand, we're not allowed to take chances with non-professionals'.  After providing oral instruction on the old Benz' Hydrak © shifting, I'm dismissed, 'no prob, bucko, I've been doing this for 40 years'.
It has begun to rain.  After 20 minutes of failed attempts, Mr. Flying J, truck stop poster boy for 5 hour energy, decides I'm his new best friend. 'Maybe you should do this, but back this puppy on, as I gotta drive it off and I can't find reverse'.
'Please ? '
Readers have encountered terrifying driving experiences, and for many, more mobile PTSD moments they might prefer to forget:
blizzard whiteout, dust storm, pea soup fog; take your pick
witnessing a head-on collision, collecting body parts off asphalt
hitting a deer after dark, at 60 mph, with the top down, after 4 beers
small plane landing on I-95 directly over your hood
doing a 180°, in traffic, on an icy road
driving in Rome
You may even have your own…..share if your pulse exceeds 140.
Mine is about to happen.  Approaching death road, I'm doing the arithmetic and realize that maybe death row is a better option. All I've committed to do is drive a 50 y/o car, weighing 3000 lbs., up 100 feet, on two rusty 12 inch wide planks, zero guardrails, 10 feet above the earth's surface, at 2 mph, in the rain….backward.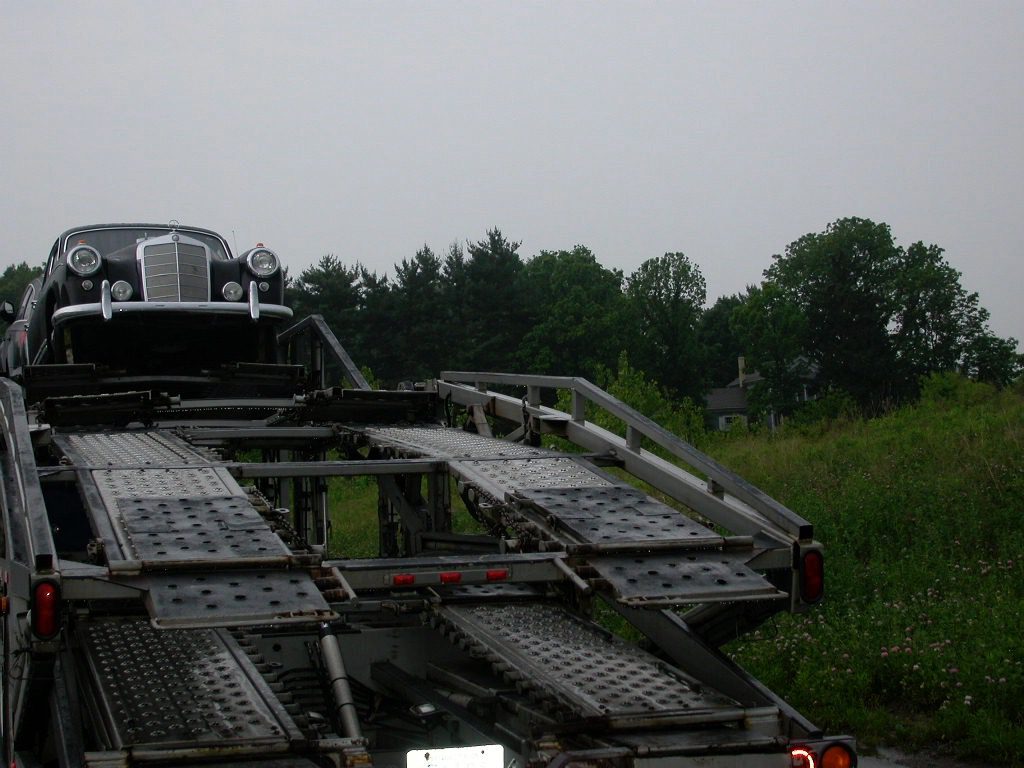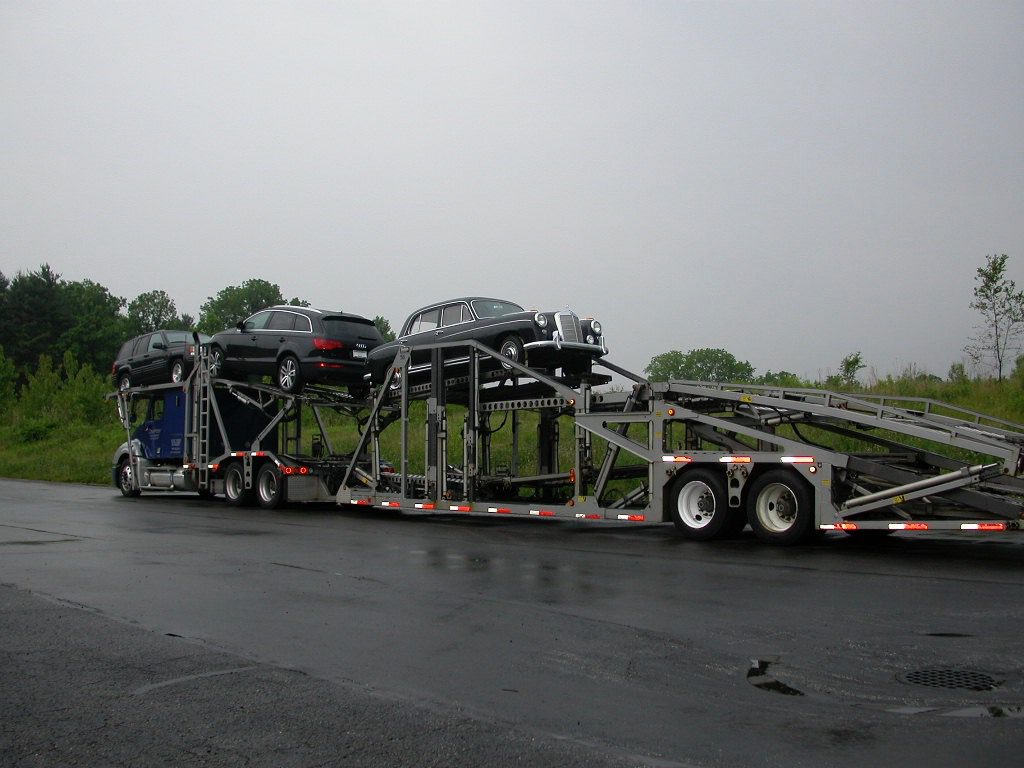 While Ice Road trucker stood by casually sucking on a Marlboro menthol.
Was the first attempt successful ?  Yes.
Would I ever do it again ?  Never.
None of the makers of men's undergarments; Hanes®, Jockey®, Under Armor®, have the dark brown option…briefs or boxers, except Duluth Trading®.
Did I have any regrets in kissing Daisy goodbye one last time, a nice old girl who loved the road and might never be driven again ?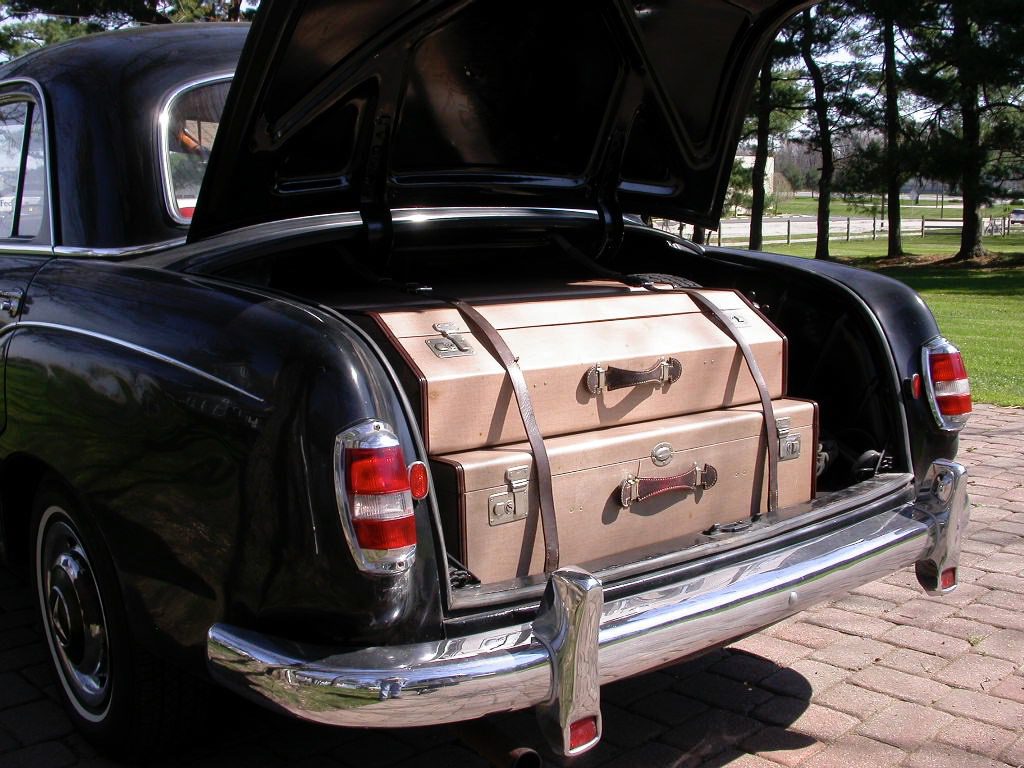 Only one.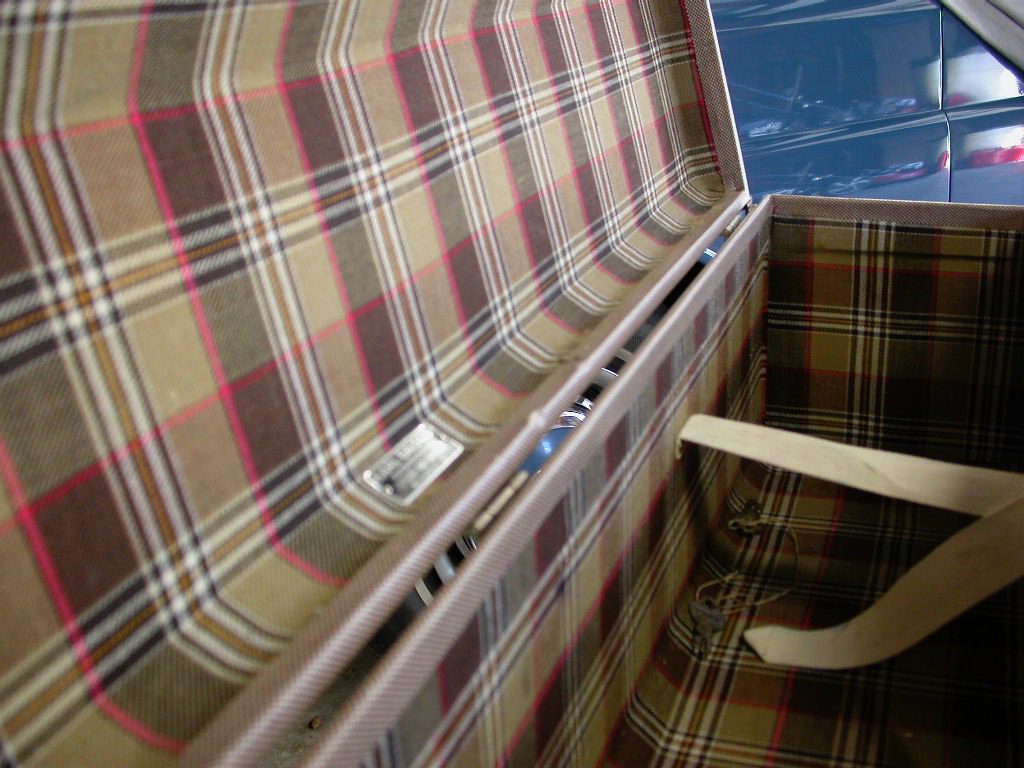 Room to pack Immodium, Kaopectate, and Charmin tissue, I wish I had kept her plaid, wool-lined, luggage with the yellow silk ribbons.
©insightout2017