Confidential to David Feherty:
A young female, born in 2008, residing in the Seoul suburb of Nanyangju is contemplating departure from amateur status based upon her recent acceptance to the David Leadbetter Academy, pre-school kindergarten program.
Her parents (father an interventional radiologist, mother a pediatric cardiac surgeon), and the daughter's name have been withheld based on advice of counsel.  A carefully planned leak from an anonymous source divulged her identity, Phee Nom.  Phee currently plays to a 4 handicap.  The family intends to move to Bradenton, FL, pending passport approval, green card acquisition, medical license reciprocation, finalization of an agent contract with IMG, and receiving title to the 'Hello Miss Kitty" Ferrari (lo-res photo attached).
The contentious issue; Phee's demand that the world's foremost physical trainer, Zhao Hanhua, Chinese gymnastics coach (Beijing Olympics, 2008) of the Wuhan Institute of Physical Education be retained full-time and also relocated to FL.
Preliminary sponsorship negotiations, not yet revealed, have been initiated with representatives from Nike® and Rolex®.   Other corporate entities are being wait-listed on a lottery basis.  The player is also seeking a permanent director seat on the board of the Annika® Academy.  Phee will limit her schedule to 15 events per year through graduation from the 6th grade, Harvard-approved, primary school, according to the PTA, professional tutors association.
An internet rumor that Phee is involved in a clandestine relationship with 4 y/o Charlie Axel Woods, Tiger Wood's son, was addressed with this terse, six-word, denial, " I do not date younger men".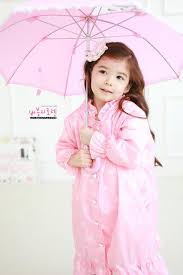 Her future plans, assuming the stodgy LPGA board of governors voids its discriminatory ageist policy, is to complete her LPGA career by age 13, or the onset of menarche, whichever comes sooner.  By 2021, she will likely have accumulated the requisite 35 victories/points to qualify for the LPGA hall of fame, at which time she will retire and join the PGA Tour on a full time basis.  The invitation to her inaugural event, The 2021 Masters tournament, will soon be issued by former tournament chairman, lovable southerner, Wm. "Hootie" Johnson.
Cross-licensing between her favorite charity (Susan Komen's Race for the Cure©), Mattel®, Hasbro®, and Disney©, are on hold until she actually develops breasts.
Above, Phee, at her first photo shoot for Abercrombie and Fitch®
©insightout2013