A 2016 trilogy, Colorado and Bust
Subtitle 1958 M-Benz, 190 SL roadsters on a 3000 mile R/T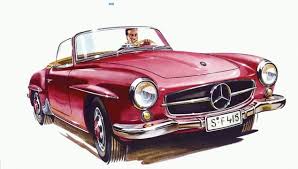 "Good friends, good books, and a sleepy conscience: this is the ideal life."
Mark Twain 1916
Miles slip by, encouraging random thought. Road burn and fatigue are ameliorated by the gentle rumble of four cylinders, soothing flap of the fabric top, and static from a radio receiving only a single AM station….Christian radio. The combination is a stimulant equal to a monster 5-hour energy drink, freed from caffeine, so help me God.
Signs on the roadside provide constant entertainment. Passing LaClede, MO, the billboard notes the birthplace of General J.J.Pershing, where on this very day, 13Sept2016, he would have turned 156 y/o. Although no longer alive, having fought the Sioux wars and then leading forces to victory in WWI Europe, he survived 88 years.
Remarkably, he made the news in Feb. 2016, when a U.S. presidential candidate made reference to a myth about old 'Black Jack' Pershing. Although the story turned out to be a fable, I'd wager the general would have relished the acknowledgement.
156 years beats 15 minutes of fame, like a flush over a straight, every time. Wouldn't I love to have him riding shotgun with me today ?
Our three roadsters pass through Atwood, KS, a burg of 1000, self-proclaimed "Pride of the Prairie" and note its sole accommodation, the It'll Do Motel, and hence, this essay. Intrigued by the clever title, I vowed to stay here on the return trip and I did. For $66, it beat any Route 66 motel.

When was the last time you had a key to your room ?
Room eight was a winner. It featured the 100 year background, enclosed within several window box wall displays, of the local Williams Bros. grocery.
Both Williams boys died years ago, but the three generation Braxmeyer family is carrying the torch into the 21st century. Being drenched in supermarket history is soporific, resulting in a good night's sleep. Who needs Ambien© when bananas are on sale for 56cents a pound.
Add, too, a star to the rating card, for the toilet paper prep in the popular paper airplane motif.  Which strikes me as a miniature adult diaper, in waiting.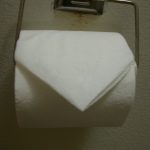 And one more for the hand towel/washcloth, a work of folded art.
The drive entering eastern Colorado is pleasantly boring, however the stunning windshield horizon of the Rockies is dampened by tortuous bumper-to-bumper Denver traffic, high temperature, and oxygen starvation causing Parker's baby blue to overheat. A push downhill, an hour cooling off period with Stella Artois in the Hyatt Regency (for us, not the car) and we're off to the Winter Park Vintage Hotel.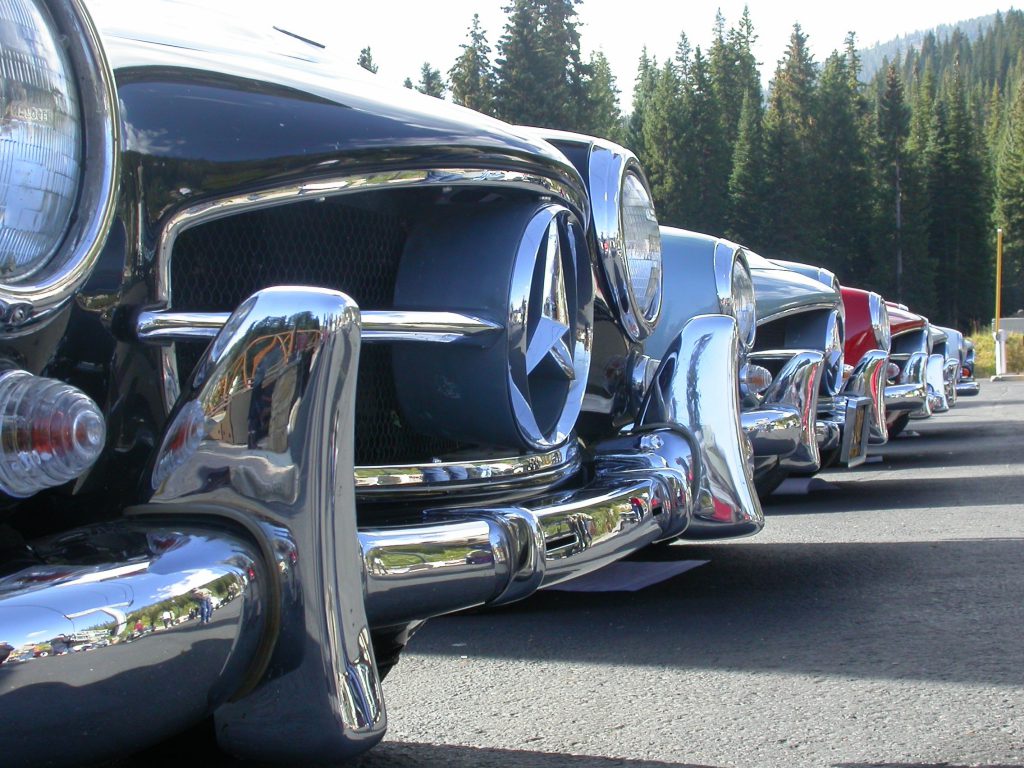 ⬆ Following bug removal, dispatching of leaves, the carcass of a dead bird, the nasal passages are polished and aligned for inspection on the runway.   What Germans term reduktive nasenchirurgie, ENT doctors a rhinoplasty, is quite simply, a nose job.
Long live the It'll Do,
and to the upscale duplicates;
Choice® Hotels, Marriott®, Hyatt®, and Hilton®,
It'll Don't.
©insightout2016