Timeline: First day of spring 1994, South Bend, IN
Welcome the 180 chassis to its new home  ⬇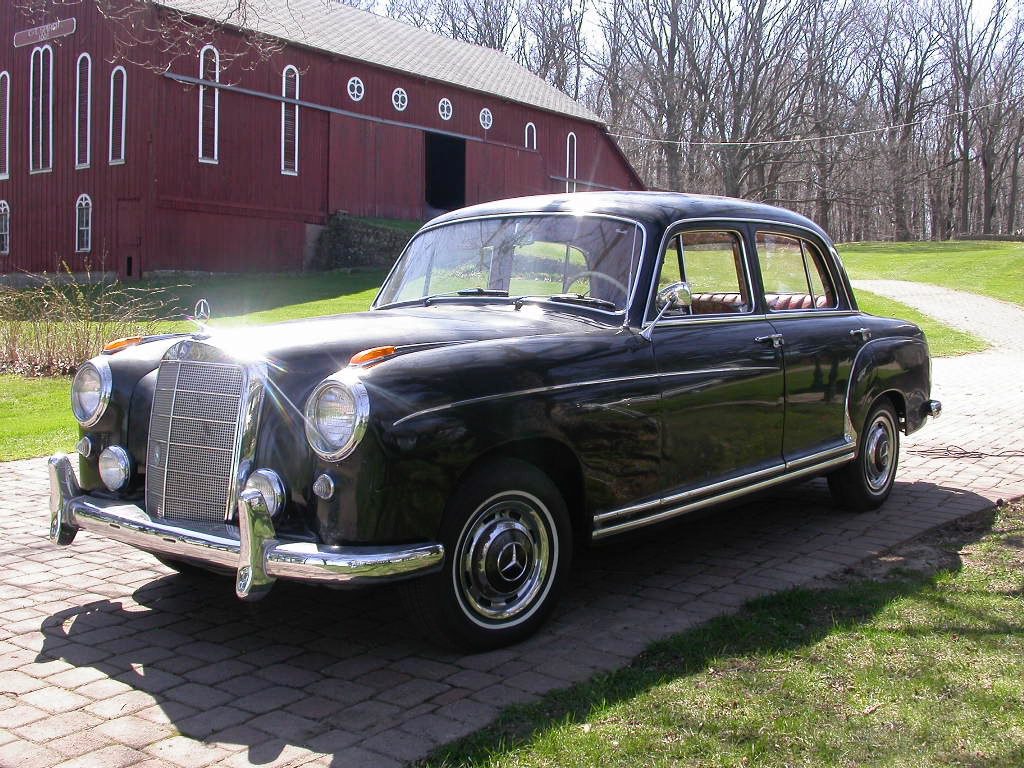 Rewinding the clock to 1969, a Methodist minister in Fargo, ND, the Rev. Mueller, trades in his trusted 1958 Mercedes 220S sedan for a new Cadillac DeVille, thus verifying that belief in Christ may reap material benefits.
In nearby rural Northcote, MN, John Dunn, bend-in-the-road Texaco station owner, buys the Benz; $ 600 for the car + an extra $50 for the 4 piece fitted luggage in the trunk.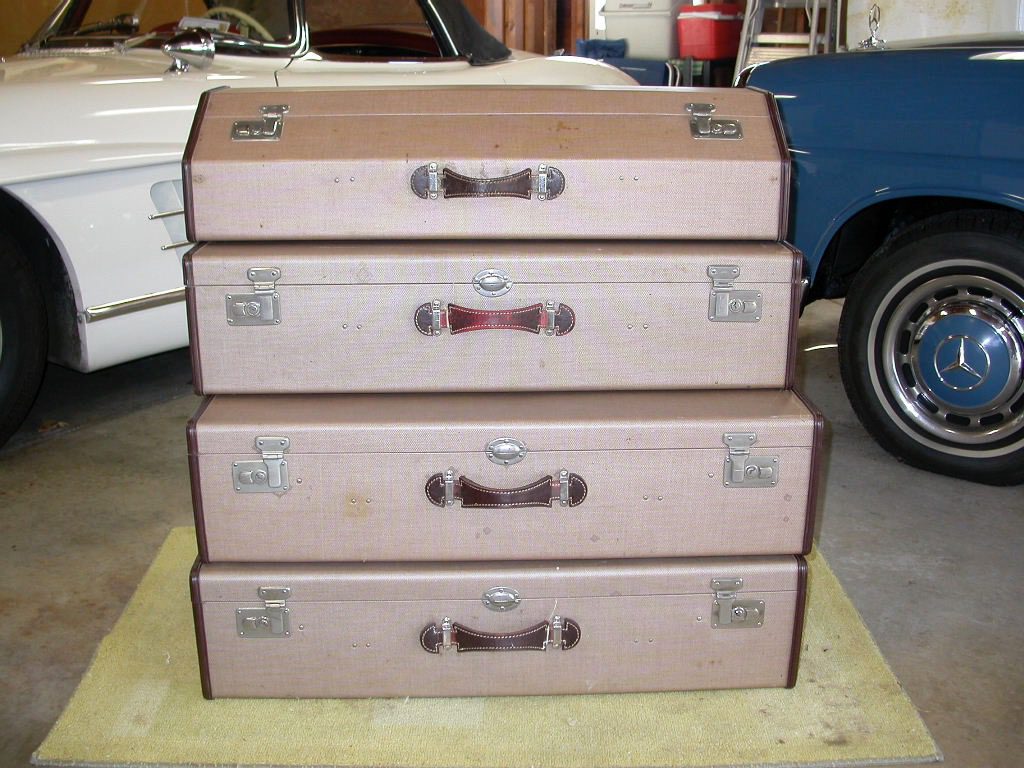 Fast forward 25 years of everyday driving, Mr. Dunn passes away, the sedan is offered by the estate, and I'm driving it, cautiously, 300 miles home. In remarkably original condition, it has the standard color scheme; black exterior, lush red leather interior, and enough wood inside to fund a South American lumberyard.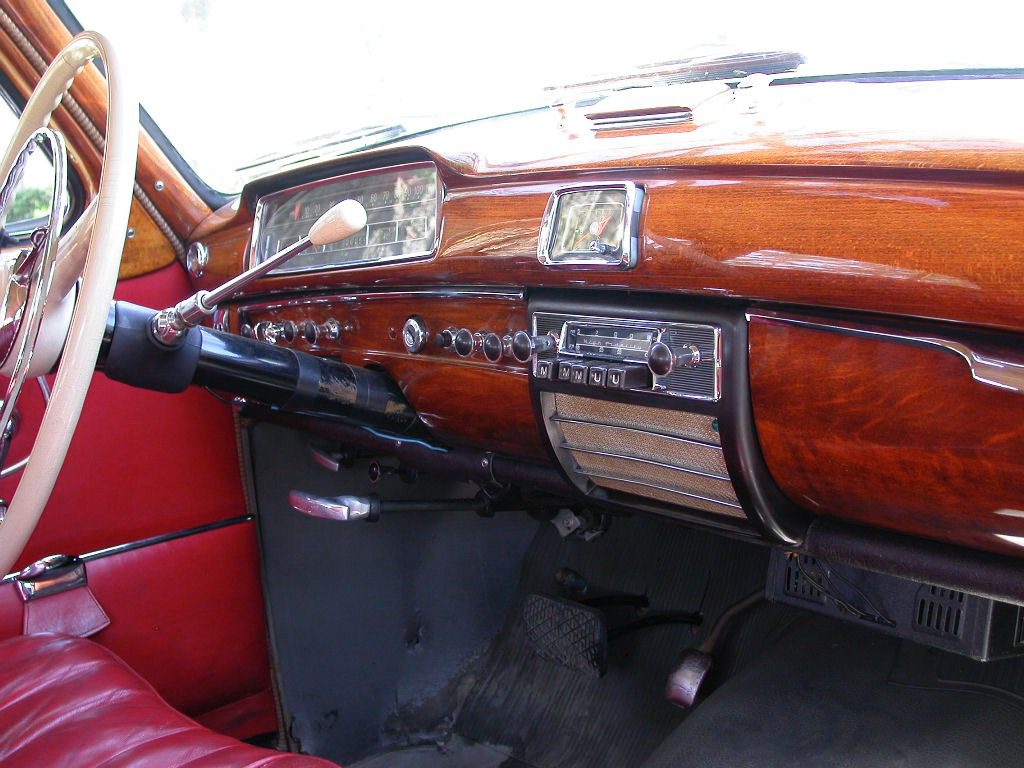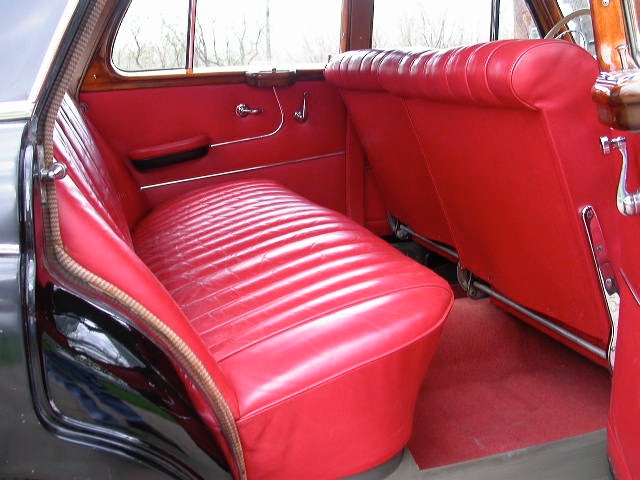 The car had one unusual and expensive option (~ 175 US$ in 1958 now = $1476 today ), a transmission in transition, operating without a clutch pedal, the segue of manual to automatic. M-Benz named it Hydrak ©, which found few supporters (burned out clutches) and became a handicap at the time of sale.  The operation, although flawless, proved too tricky for the average driver, took practice getting used to, a rare misstep in German engineering.
However, I loved it, as no one ever asked if they could take the wheel.
The car became our tribute to the similar 1955 Buick, Morgan Freeman transporting Jessica Tandy in the classic film, "Driving Miss Daisy". Daisy became my daily driver for several summers, work, play, and the occasional wedding.
photo ⬇ courtesy, Barrett-Jackson LLC, all rights reserved 1998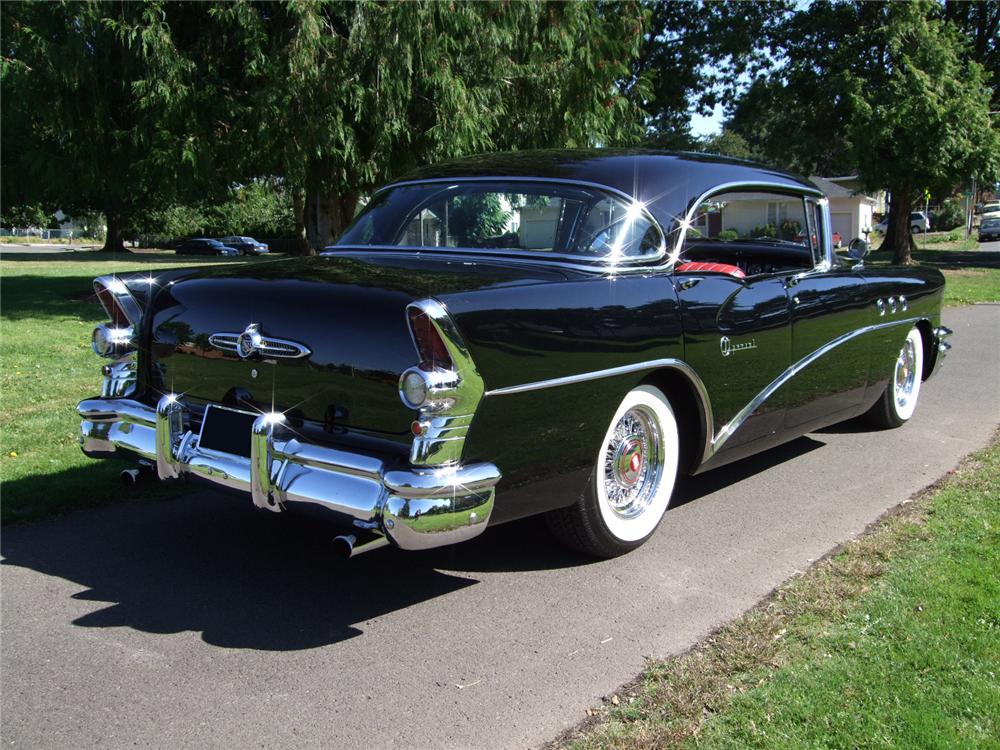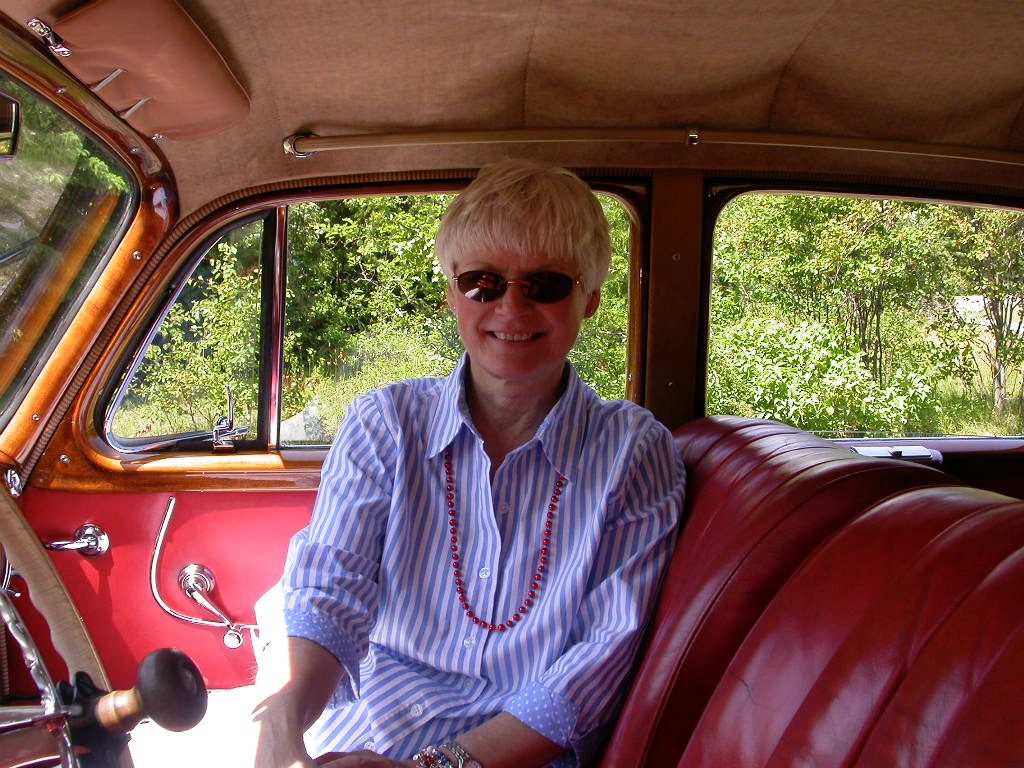 Wife, Lynn, practicing her Princess Di wave for the adoring masses, July 4th, 2004, parade, DeTour Village, MI. Note, steering wheel mounted, illegal necking knob off our tractor.
My bridge partner, a very close friend, once asked me to go to the local mausoleum, for a photographic favor.  A family dispute involving a distant, disenfranchised stepson living in Manhattan, who received no inheritance from his wealthy stepmother, felt her death was a hoax. He demanded evidence of the burial vault. A favorite photo resulted :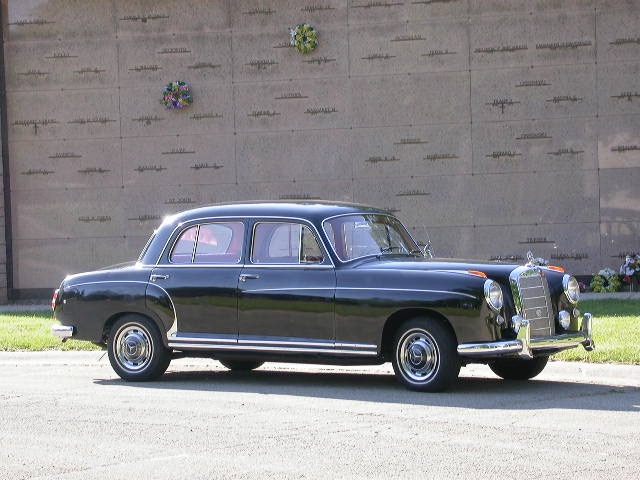 Alas, Daisy became the victim of being # 9 in an eight car barn. The old ponton roundbody was sold on eBay to a shopping center magnate in Hong Kong. The Los Angeles agent for the new owner revealed that the Chinese government prohibits 'vintage' cars on the road, hence, Daisy was condemned to a suspended turntable in a mall atrium, an obscene display of Western imperialism, never to be driven.  Little different than a stationary pole dancer in an adult night club.
A political shame, until, perhaps, the next insurrection in Beijing….?…
Stay tuned,
"but I don't want to go to Hong Kong"  ⬇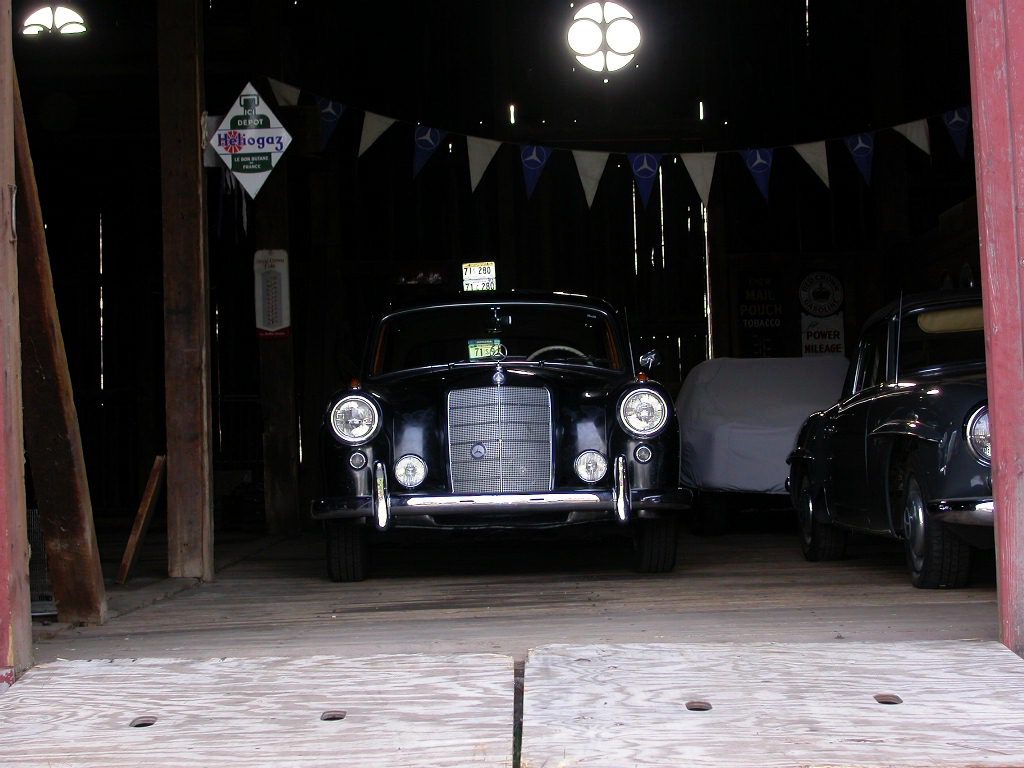 ©insightout2017