Houghton is home to Michigan Tech, an engineering school of the highest repute, and thus also attracting the very finest and brightest students…..most of whom are from China, Indonesia, India, and Japan. Properly persuaded, a rare option, a PhD program in English rhetoric is also offered….literacy, logic, and grammar trumping arithmetic.
Houghton and its sister city, Hancock, were once at the vortex of copper mining, an enterprise that long ago moved to South America and cheap labor.
Nearby, Calumet was proposed to be the capital of Michigan in the late 1800s, barons of industry built mansions and an opulent Opera House, but warmer heads prevailed and Lansing was chosen instead.
No surprise when you view the pride of the locals, 390 inches of snow in the winter of 1978.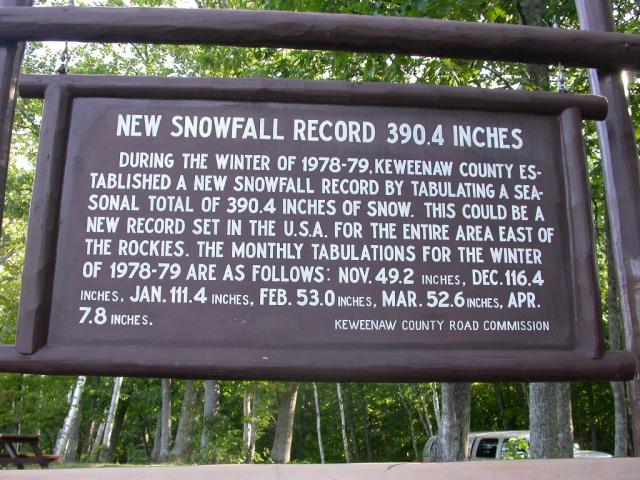 They have constructed a giant measuring stick along legendary highway US 41 toward scenic Copper Harbor to illustrate the height of the snow. Sadly, it is so high, at more than 30 feet, that you can't get it into a photograph unless you're standing in Illinois.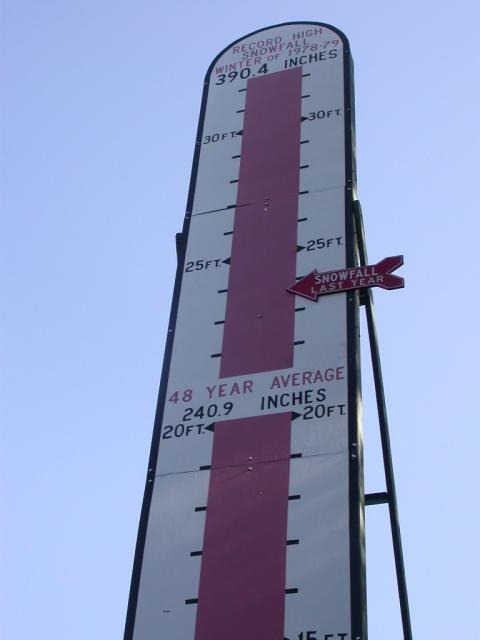 Isn't it comforting to know, that even though last season was 23+ feet, the annual average is only slightly over 20 feet ? Really, do they have an iceman that measures ? On the county payroll ? What does he do in the summer ?
Our trip also took us to Laurium, MI, home of the late George Gipp.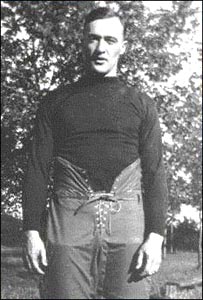 Date of birth: February 18, 1895
Place of birth: Laurium, Michigan
Date of death: December 14, 1920 (aged 25)
Place of death: South Bend, Indiana
Famed as the "Gipper" he propelled Ronald Reagan to his finest role.  Ronnie, Nancy's husband, played his second best role as 40th president of the U.S.
Place names in Michigan have always been a delight. Were you aware that you can go from Paradise to Hell in just one day ? If you are a fan of internal organs, there is Colon, MI. Or for the sexually active, Climax and Clinton. But my very favorite is a small, obscure community on the deserted east shore of the Keweenaw peninsula, Gay, MI. (not that there is anything wrong with that: Jerry Seinfeld, Cosimo Kramer 1997). As you would surmise, Gay, like every small town, would have a saloon.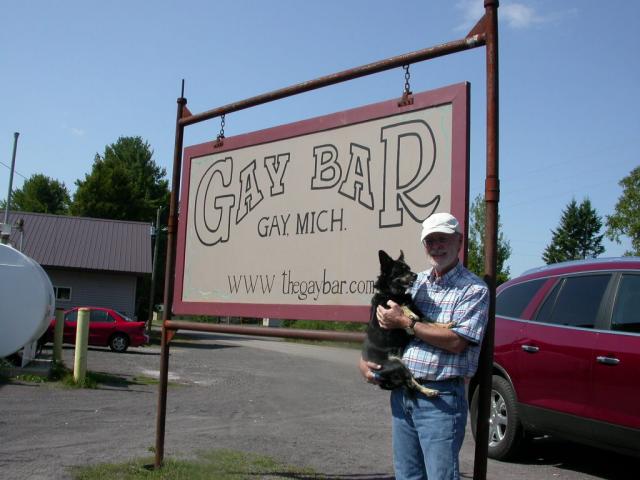 Never one to miss a photo op.
Me and Jack, same sex partners, stopped for a cold one.
Copper Harbor is a scenic village at the end of the peninsula and the preferred launch point to reach the least visited national park treasure: Isle Royale. Unlike its contemporaries, Yellowstone or the Smokies, it is isolated by 40 miles of icy, treacherous waters of Lake Superior and is about the size of Cuba, only without the 54 Chevys and cigars. Substitute wolves and moose for salsa bands. They don't have a Campers World or a KOA with Kamping Kabins, so you just know it's primitive.
We opted not to go this year, again. The island has no roads, few facilities, and is primarily reserved for trail hikers, backpackers, naturalists; the young, the vigorous, armed with mosquito netting, dressed in the latest, most expensive outdoor sport clothing, logoed equipment, and coated in a thin layer of 100% DEET. Instead we plan next to stay on dry land, head 100 miles southwest to the Porcupine Mountains State Wilderness Park. The largest park in Michigan, if you ignore the freeway system surrounding Detroit, it is affectionately referred to by the term of endearment, The Porkies.
Defy logic, put down that remote, don't change the channel yet, part III will follow.