For those of us who decided that a Jackson Center product was a reasonable and prudent investment, oh how wrong we were.   A discretionary purchase for lifestyle and recreational use, yes, but can any Airstream match the result below ?
Jan 21, 2011, at the Gooding Auction in Scottsdale, AZ , lot # 137, a 1935 Bowlus Road Chief in "used" condition sold for $ 187,000.  No, this is not a misprint….one hundred eighty seven thousand dollars and no/100 cents. Exhibited with a rare 1938 Tatra coupe which was not included as part of the sale.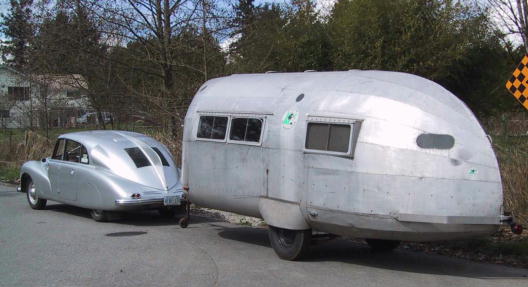 A combination suitable for the renowned Ken and Petey Faber Collection
Quite the rage in Europe before WWII: "Tatra" T77, made in Czechoslovakia in the mid 30's, is the finest example of advanced aerodynamic design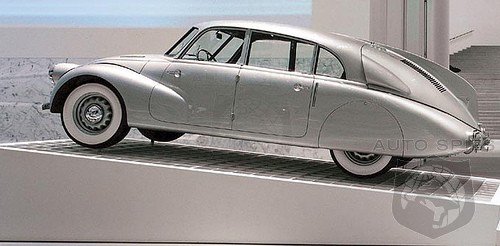 From Pebble Beach, noted car collector, Jay Leno, visits with Tatra owner, John Long, in this seven minute video if you choose to click here, as it is quite informative and entertaining.
Pictured below, from the man-in-the-maze blog of March 8, 2011, is John Long's Bowlus Road Chief, a totally restored version (not the Gooding sale road chief) and clearly more valuable than the Arizona estate in the background.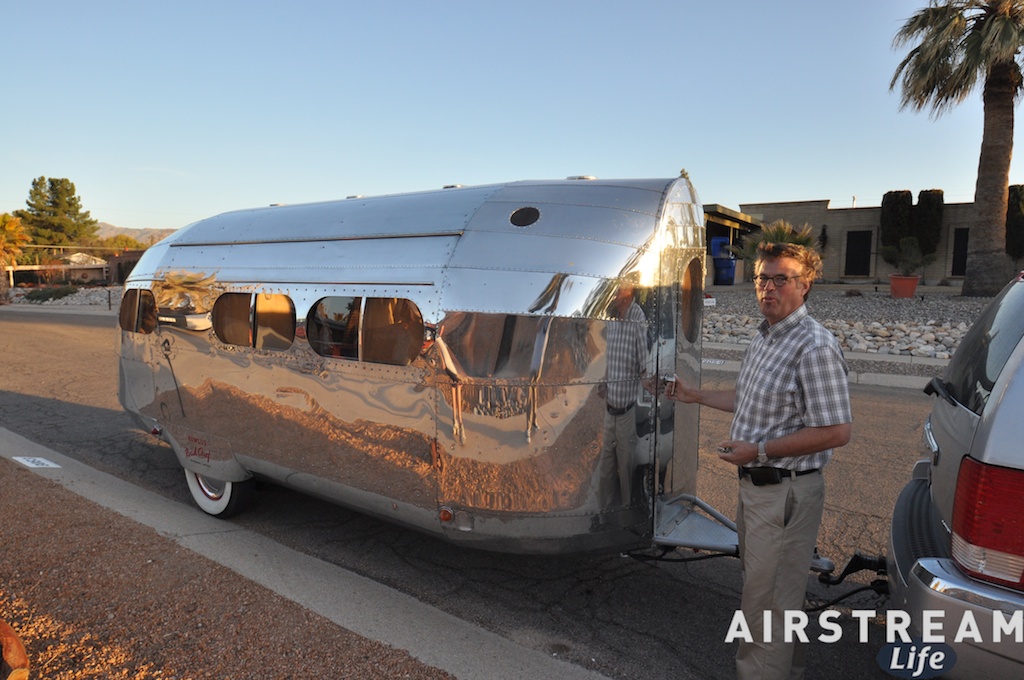 Where did we go wrong ?