On cruise control, I-94, Baraboo, WI, to South Bend, IN, passing the southern tip of a Great Lake, the waves and a memory swell……..
Early July 1965, Michigan City, IN, an outstanding warrant of the rust belt, has the ambiance of a boy's locker room…smelly and sticky.  I walk up an extra wide stairwell, littered with waiting patients, to the packed 2nd floor office of King Jones M.D.  The decrepit wooden building on Franklin Street is 180 degrees from the impeccably fashioned Dr. Jones; resplendent in a crisp white shirt, tailored Italian suit, brilliant grin, against the background of silky chocolate skin.
The King is an excellent GP, a favorite in the black community, a popular figure at the hospital, and a prolific prescriber…hence, my visit.  A fresh anglo recruit, 26 y/o, representing an obscure Swiss pharmaceutical company, I'm here to introduce a 'new' drug, an antidepressant of marginal value.  Typical of the industry, it was simply a chemical first cousin of two existing drugs, neither of which were particularly effective, all too expensive, and accompanied by a litany of side effects.
The truth be damned, posit enthusiasm, tee it up, full steam ahead…fresh from a regional sales seminar, armed with a leather satchel loaded with colorful brochures, pens, advertising gadgets, and free samples, I'm welcomed by the doctor for a brief visit.  After feigning approval, he asked to see a sample.  I demonstrated the drug exactly as described in our product bulletin, 25 mgm., size # 4, flesh-colored capsule.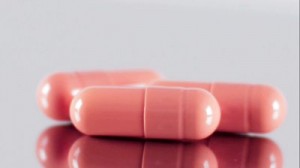 He stepped back, flashed that signature grin, and remarked, " Mr. Charles, that all depends on what color yo' flesh is !"  We both had a good laugh.  There was no tension, he held onto my shoulder and promised he might prescribe the drug.
Fast forward one month, I meet with the division manager, a likable buffoon who had played linebacker for the University of Kansas, most often without a helmet.  We were having an 'assessment' lunch to evaluate the desipramine introduction.  Think how difficult it is to describe "lukewarm" or "limp" to your boss…with artificial, orgasmic enthusiasm.  Over a tuna salad sandwhich.  Five decades later, I still harbor guilt from those three years representing what is now referred to as BigPharma, a cabal proven the equal of the tobacco industry.
However, Old Mortarhead's toothy smile waned, his brow deeply furrowed, when I recalled anectdotally; the reception by Dr. Jones.   I only mentioned it in passing to alleviate the boredom of a business lunch.  He wrote cautiously in his leather memo, a word-by-word transcript, abruptly adjourned the meeting and beelined for the nearest telephone booth.
Bottom line: the company did a quiet total recall of all samples, product literature, hospital displays, and reprinted journal promotional ads within weeks.  This was pre-TV ads implying, 'ask your doctor if it's right for you'.  Flesh colored had morphed into "pink" overnight. The cost, in today's $, had to be in the eight figures. There was no press release, no acknowledgement; this was the era before political correctness.  Recall, the march from Selma to Montgomery, a fresh memory, occurred only three months before.
Later that year, I called on the King once again.  This time, to relate first hand what had transpired from our casual, two-minute conversation in July…he was overwhelmed, overjoyed, and gave me the most robust hug since my Dad returned from the Marine Corps in 1945.  Only then did I realize how important the encounter was for a poor black kid who had worked menial jobs, endured family struggles, just to finish medical school.
This was my personal Edmund Pettus bridge walk across the racial divide.  Sadly, little has changed in 50 years. Yes, there is 'minority' representation in the supreme court, the congress, the presidency, in the media, and near total dominance in most professional sports, but the reality belies optimism.  Some improvement, perhaps, but racial tension and suspicion continue, unabated.
I'm almost home now, both in age and @ mile-marker 75.    Our country is not.
There is no quick-fix in our technology hurricane, no antidepressant to elevate our spirit and serotonin level, no microphone-muff CNN press conference, urgently called by a reverend du jour or police commissioner. Insecurity covered with frosting.
Welcome home.  I wish I had the answer.
The  common denominator we share….humanity….remains elusive.  Both for the nation and the turbulent planet, with little regard for the color of your capsule.