A requisite tour of the America on Wheels museum in Bethlehem, PA. featured a lunch prepared by nearby Catasauqua, PA "Cathy's Creative Catering Café', a business suffering from an overdose of "C"s. Delicious food, however, maybe a vowel from Pat and Vanna is in Cathy's future.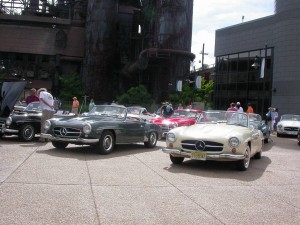 graphite and ivory 190Sls (1955-1963) in the shadow of the Bethlehem Steel blast furnace (1857-2003) on a 95℉ day
The planned afternoon activity, covered bridges, Rodale organic farm and picnic in Kutztown, PA., exceeded my tolerance. A hot 55 y/o roadster, sweltering heat, humidity, and intense traffic delays melted my enthusiasm, so under the heading, full disclosure; I bolted.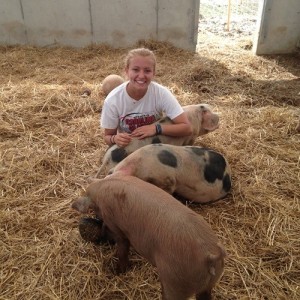 So cute, even those little piggies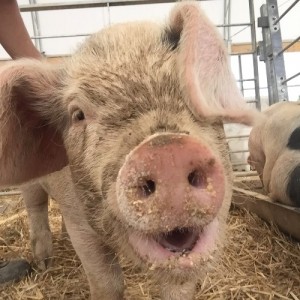 kiss me, I'm organic
This little piggy may go to market, but my little piggy is going whee, whee, all the way to home to Easton, PA.
Yes, I broke rank. Sorry, the criminal equivalent of automotive treason, punishable by two years on a home-detention ankle monitor, and one conjugal garage visit per month.  Harsh, yes, but the benefits of compost and recycled manure are far less interesting than an unscheduled visit to (hold onto your silly putty ®)………
The Crayola ® Experience; from their brochure, a one-of-a-kind attraction where
color

,

chemistry

, and

technology

magically combine to create a colorful adventure for a child' s imagination.

The Binney & Smith museum, located in downtown Easton, PA was on my bucket list; the bonus, it was blissfully air-conditioned. Teeming with 4 to 8 y/o future graffiti artists, many of whom had skipped today's Ritalin dose, I dove right in as if still in Miss Markwalder's first grade class, Gary, IN, the Wallace School, 1946.

Much like the Hershey Museum, or Kellogg's watching Fruit Loop production, the Spam Museum in Austin, MN; all destinations that parallel the 190SL fantasy, deceiving oneself as being forever young. Where else will you see the world's largest Crayon ?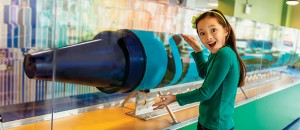 Next stop, Hackettstown, NJ, home to the Mars production facility.  No longer open to public tours, I'm playing the Charles Kuralt card in an attempt to finagle a writer's pass to….drum roll…..the m&m plant.

only 4.7 calories each.
Wish me luck.