Welcome, too,  the CNBC Disruptor List 2019, through the windshield.
Pre-emptive, yes, however, a synopsis of the qualifications:
private companies transforming the economy and altering industry.
independently owned, founded after Jan. 1, 2004, are eligible.
0530 hrs. MST, Saturday, the civil sunrise begins to awaken the desert AZ floor. It's chilly, but not to the bone. Runny nose weather. You won't stick to a vinyl seat cover before this noon. Not today, a day when my ten lb. companion, Mrs. Wilson, can see her breath in the semi-darkness.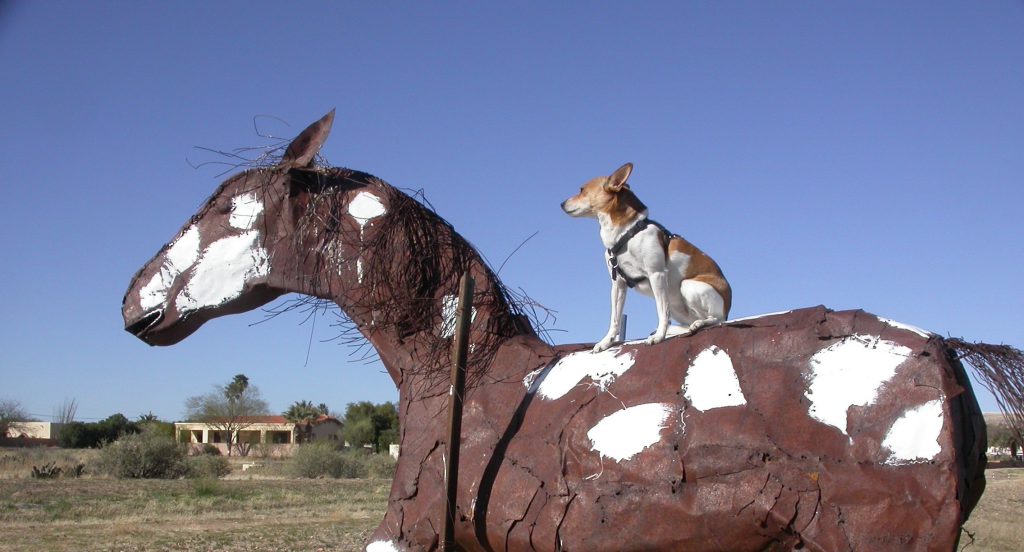 A very quick pee, hardened underside nipples, she doesn't need a local TV disaster weather a!arm team to tell her the rattlesnakes are too cool to crawl.  The little princess is off to her favorite dogsitters.
Now, time to wake up the queen. "Honey, we're headed to Scottsdale, get dressed".
J.Lynn is apprehensive. "a 150 miles to do what…?…an alumni gathering. "Please, not one of those cattle-call, testosterone-laced, endless rat-a-tat_white noise_flashing klieg lights_models in lemon chiffon gowns_parading signs_white gloved, pony-tailed thugs, dressed in black, pushing used cars across a stage….is it ?"
Funny how she can remember 1998, Barrett-Jackson, and her exact words, 'never again'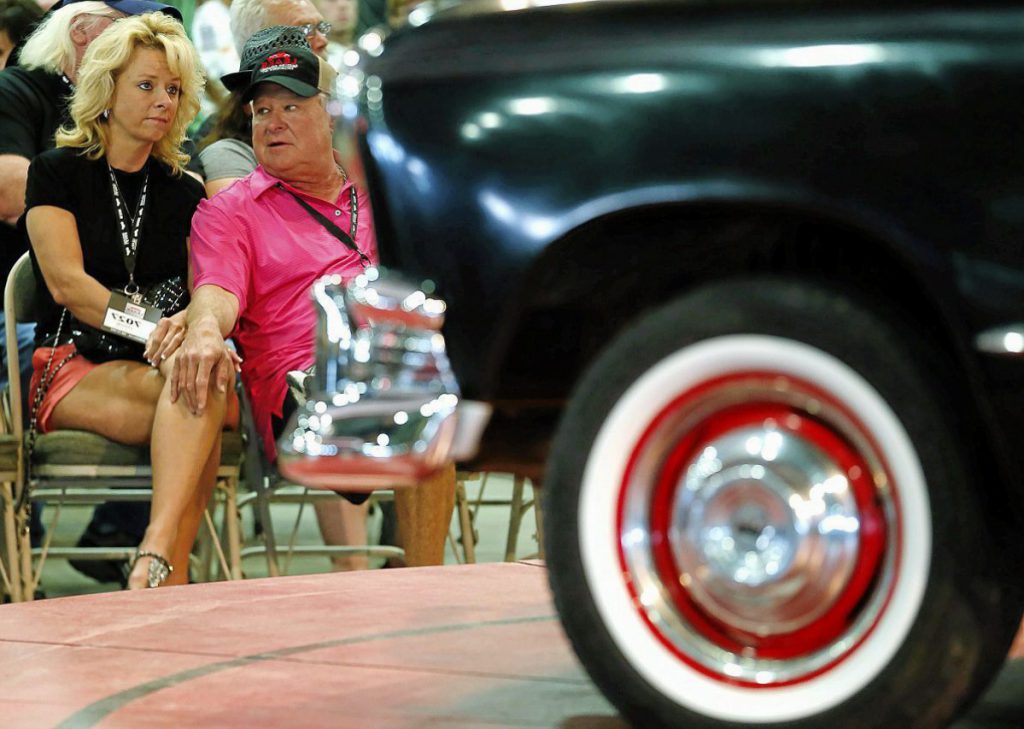 "I've seen enough gold chained, cigar smoking, peter pans with hairy cleavage to last a lifetime, and I will not wear a lanyard noose."
No, no.  This is a gathering of the faithful, alumni of a favorite website, the antithesis of the live auction industry, where we'll be certain to meet lovely ladies, just like you. Promise.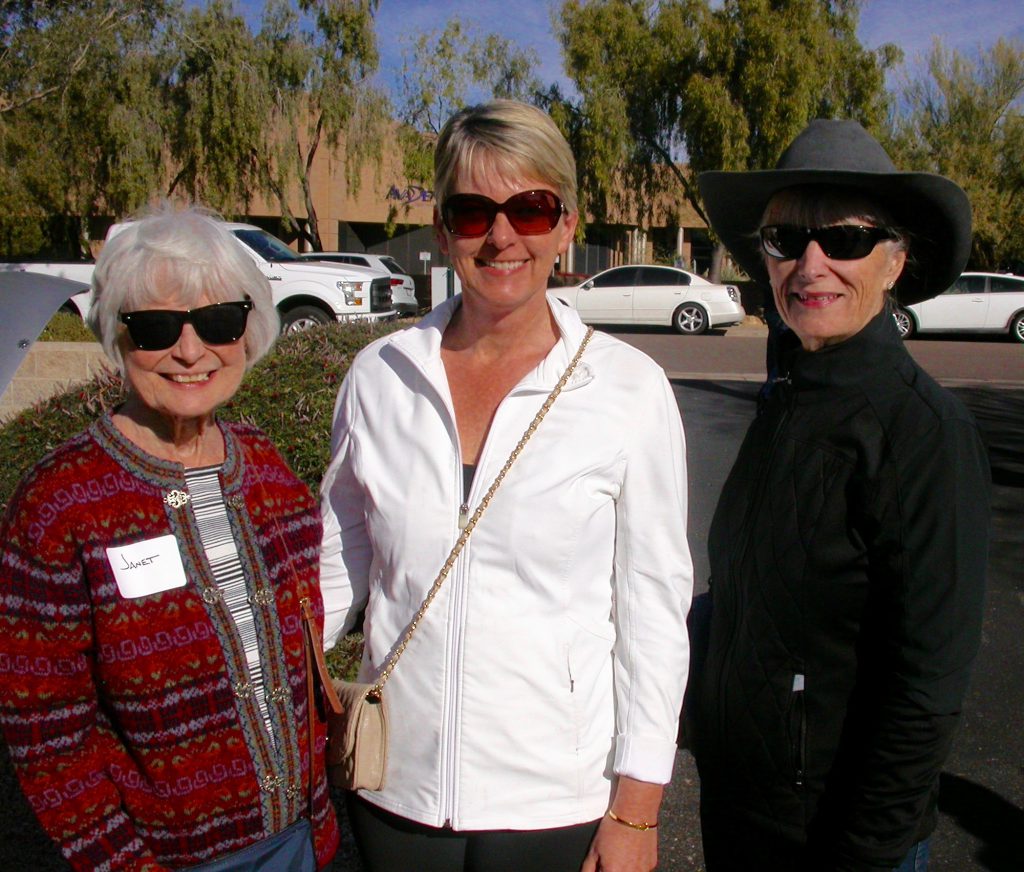 Both JanetLynn & myself, virgins in the popular 'cars & coffee' ritual, are welcomed by the BaT staff and personnel of the Stables.  A stunning, off the grid, warehouse, a premium facility where  freshly brewed coffee melds with a whiff of 110 octane jet fuel from adjacent Scottsdale airport, the aroma triad completed with a warm poppyseed muffin.  Intoxicating.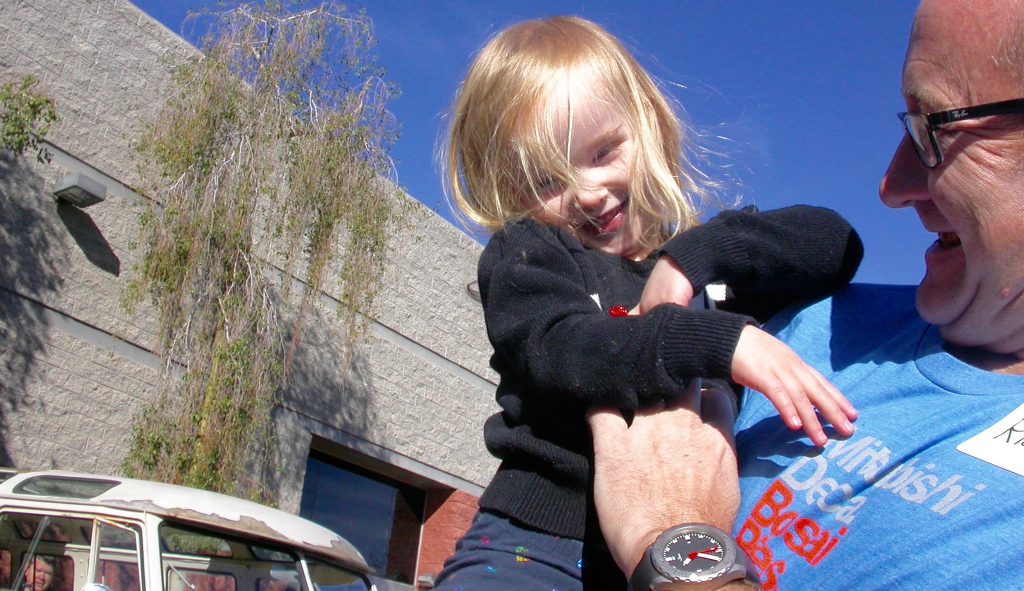 Well traveled cars, driven by their owners, sparkle. Who knew asphalt, encircled by meticulous landscaping, could provide a glamorous backdrop ?  Not a single car made in China.  Our task, self-appointed, photoshoot the shotgun seat passengers;
a professional model, Knoxville, TN
career long distance operator, Bell® System
gorgeous 60 y/o, an owner wife, in love with a west highland white terrier
dental hygienist, classmate of Hillary Rodham, Maine South HS 1965
Biltmore®advisor, a marketing crackerjack in cars and celebrity capital.  And sexy cute.
Stay-at-home Nova Scotia mom, 2 MBs, 2 BMWs, one cat, one dog, one husband
retired pediatrician, Sun Valley, ID
Southwest Air®, corp. head of stewardess services
Unidentified photos; personal privacy prohibits the dissemination of names, addresses, SSN #, credit card, date of birth, body weight listed on driver's licenses….all remain anonymous.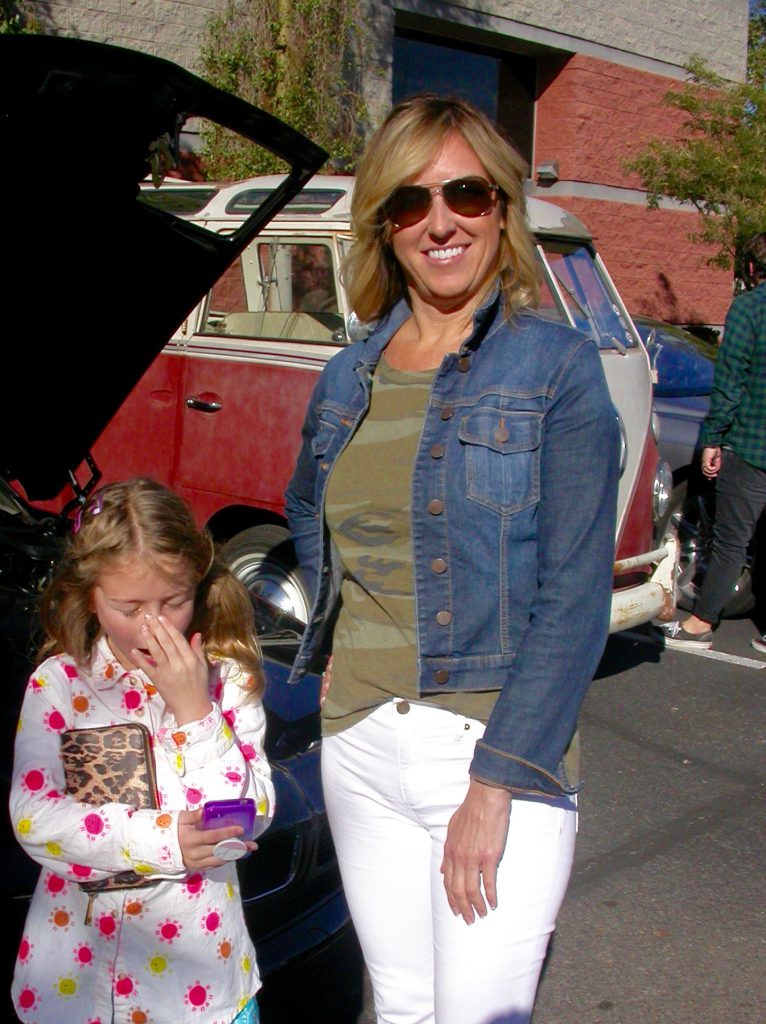 Full disclosure, this writer has a prior arrest record, perjury/bribery, and currently wears a GPS ankle monitor…not by choice.  A federal judge described the photo below, in only five words,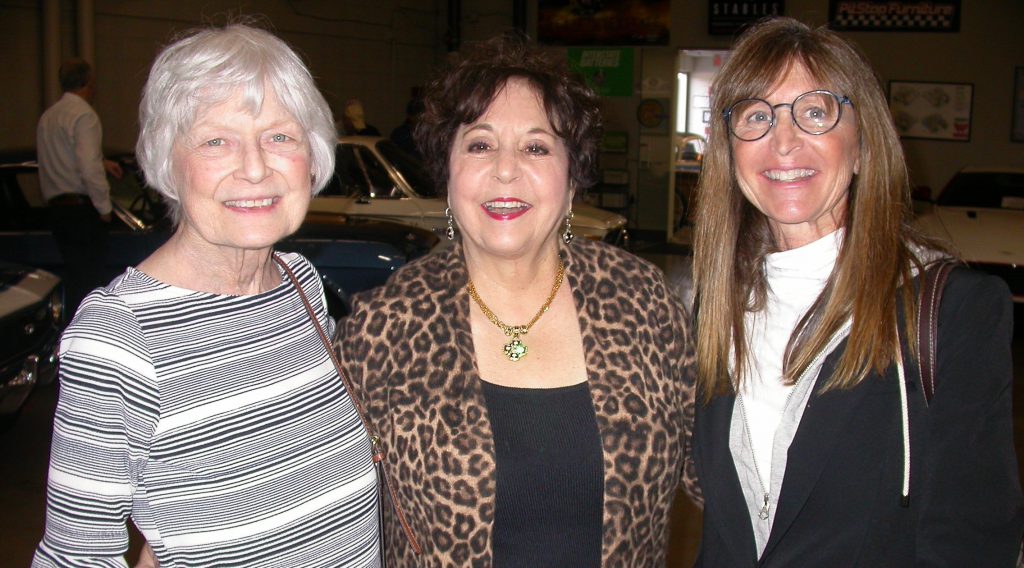 below,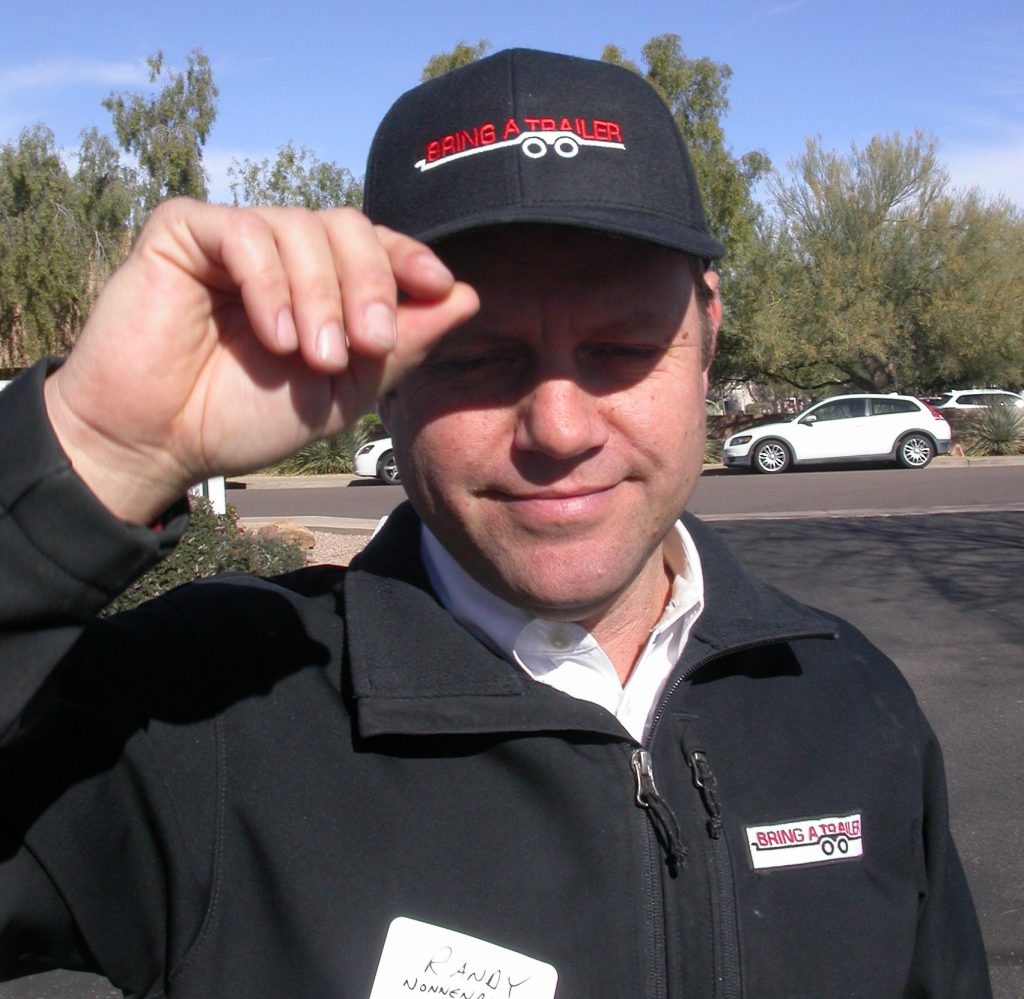 and a celebrity parking lot attendant, who, along with co-founders, will auction ~ 10,000 lots. in 2019, in xs of $250M, from an office in the Bay Area with < 30 employees, and not a single tent, auctioneer, glossy catalogue, or physical venue.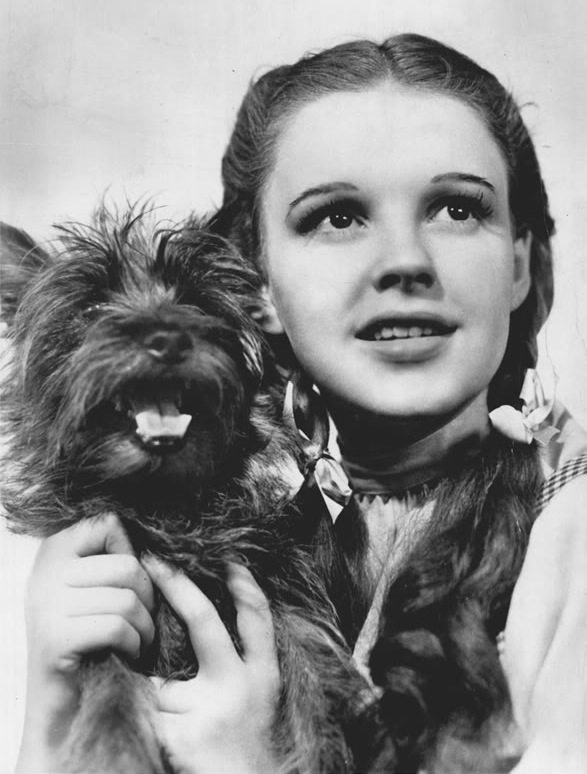 ©insightout2019